Literacy
I hope to get a lot of use out of this magical,
inspirational and innovative website next year.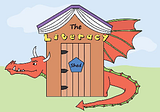 These are other useful websites for literacy
and contain online books to listen to and to read.
Picture books:
A number of stories about a dinosaur
Short stories on Learn English Kids British Council
CBeebies: Picture Stories for Infant Classes
Animated books (no reading involved!
Would be good for oral comprehension
perhaps to end of First Class) @ We do listen
Comprehension will be a focus of this school year.
Inference is a useful skill.
Here are fifteen riddles that require the student to infer:
http://www.philtulga.com/Riddles.html
Prediction is another skill which assists comprehension.
This visual puzzle gives students the opportunity to predict.
http://www.philtulga.com/Prediction.html
You will see that the excellent website  
from which these two activities come from
has all sorts of other original ideas for
the teaching of reading, maths, science and music. 
Maths
This is a good site for literacy and maths:
Sumdog comes highly recommended for learning maths.
One has to register to join.
One has to register to get the best from this site too.  
The content is cross curricular but this is a maths index for children aged 7-9
These are the strategies we are learning
to speed up our understanding of this computation.
Strategies for Learning Tables
The following is a site where the children can practice
computation, which tracks individual progress
Problem Solving
Recently in school we talked very briefly about this problem.
Perhaps the children would like to experiment with solutions at home:
Pokemon
For fans of Pokemon:
This activity involves reading, comprehension and decision making:
A Pokemon Adventure from Woodlands Junior Kent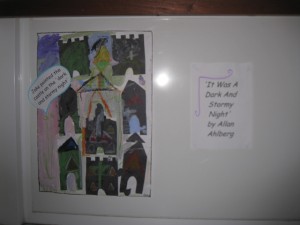 The Arts
Here are some useful suggestions for integrating art and drama:
Games that integrate art and drama
These ideas are from a great art blog that I discovered recently
The author is a specialist art teacher, teaching at primary level in the US.
The standard she is reaching with the children is exceptional.
Reading quickly through her philosophy it appears that she would prefer
five fully finished masterpieces from a child over a year
rather than a weekly unfinished one.
Included in this blog are a series of short videos (on Vimeo)
for use in class.
'White Spot Inspector' is an inventive approach
to getting the children not to leave spaces in the picture unfinished.
Other videos include advice about
sketching lightly with a pencil instead of digging down onto the page,
being kind to paintbrushes and glue pots,
concentrating,
being neat,
avoiding careless brushwork
and using black marker to tidy up untidy paintwork.
There is also one on craftmanship i.e. touching up your work, 'redrafting' etc.
Index of Instructional Art Videos
There is also a link to an extensive archive of artwork.
I would be doing this wonderful blogger a disservice
if I didn't mention that she also uses a lot of IT in her work.
This is presently beyond me, but it is something to be inspired by and to aspire to.
25th August 2012:
I have been adding to this post all summer.
As a result it seems to contain everything but the kitchen sink.
Here are some more!
They are classroom tools for timing/counting down and picking names:
Fruit Machine Word or Name Picker