We are working on comprehension strategies
in reading, following the
'Building Bridges of Understanding' programme.
We spent the first six weeks of the school term
predicting what was going to happen next
in the stories we read.
Now we are adding 'visualization' to our skill set.
Teacher has read six short novels in class this year.
This one is our favourite by far.
"…Outside a light wind was blowing
the last of the storm clouds away.
In the east there was a glow,
and streaks of pink and violet
and duck-egg green tinged
the darker edge of the sky".

From: 'It Was A Dark And Stormy Night'
by Janet and Allan Ahlberg
Teacher thinks Nicole has visualized the sky at dawn, very well: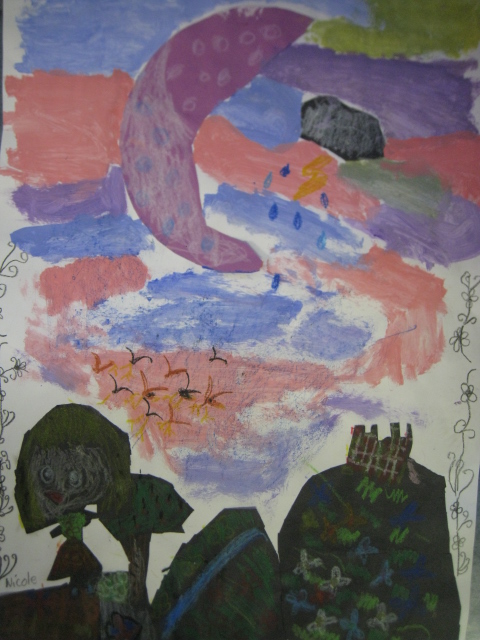 We all worked hard on 'visualizing' as you will see:
'It Was A Dark And Stormy Night' by Allan Ahlberg 
As always I would remind you to supervise your child when they are online.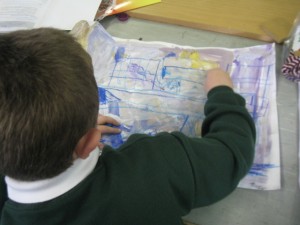 Jake visualizes 'The Pirate Ship'.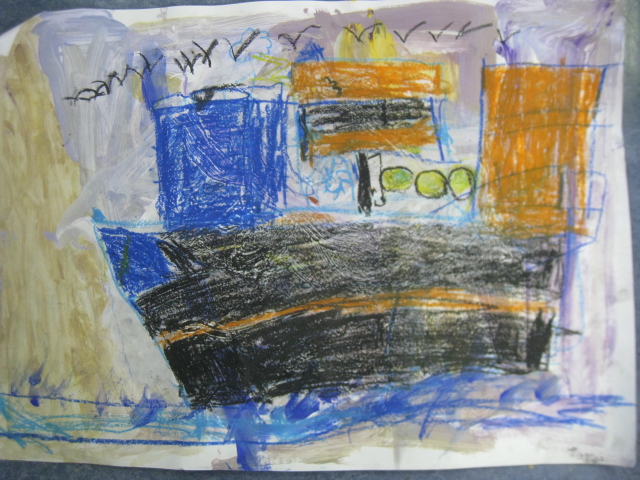 Click here to see our book review and to hear our podcast.