We are doing the Student Blogging Challenge 2013
You can read about it here
The First Challenge 
"If you could meet 10 people,
alive or dead,
who would they be?
Make a list of the people
and include one question
you would ask them
in an interview.
You cannot repeat the same question".
After much debate,
the ten people that
2nd Class, Room 6 chose were:
1. Chris Hadfield
(Chief Engineer of the International Space Centre)
What food craving do you have while you are orbiting the earth?
2. Louis Braille (1809-1852)
(Inventor of Braille, a system of 'reading' for the blind)
When you dream do you see what you are dreaming about?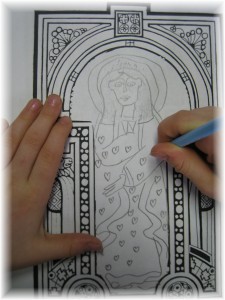 3. St Brigid (450-525AD)
The female patron saint of Ireland
How do you become a saint?
Listen to us sing a song about St. Brigid here.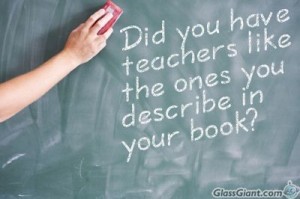 4. Anne Fine, the writer
Did you ever have teachers
like the ones you described in your book
'The Country Pancake'? 
5. Francesca Simon, the author 
Why was your character Horrid Henry so horrid?
6. Dorothy Edwards, who wrote
'My Naughty Little Sister' and other stories.
Did you have a Naughty Little Sister or were you one yourself?
7. Mondrian, the artist, (1872-1944)
How did you think of such a unique picture 'The Gray Tree'
8. Georgia O'Keeffe, 1887-1986
the painter who specialized
in colourful, large scale pictures
of flowers and nature.  
When did you discover your talent?
9. Goliath, the biblical giant
who was defeated in battle
by the shepherd boy David
How did it feel to lose to a lad smaller than you?
10. Brian O Driscoll,  Irish rugby legend.
What do you think of girls playing rugby?