Third class have worked hard at being organized this year.  To make sure we remembered everything we needed for homework we used our homework notebooks.
Teacher always gives us the same homework, so it is easy to plan. We made a checklist.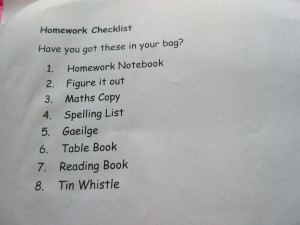 We covered our homework notebooks using the checklist.
We fold the pages we have used in the homework notebook like this: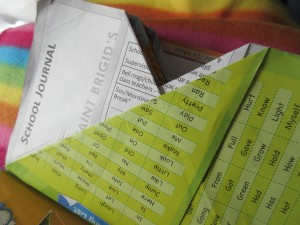 That was we can find where we have written our homework very easily: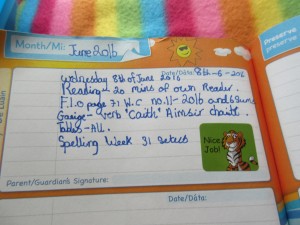 We used tabs to mark where we are in our books and copies.
We found a see-through pencil case very useful.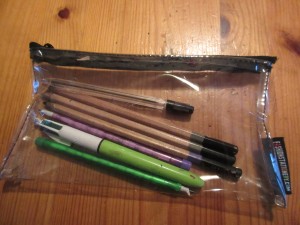 We also colour coded the spines of our books and copies. It is good to be organized. It helps us do our work well.