The children were learning about Winter from their class teacher. We talked about it too. We learned about how the weather gets colder and how we wear warm clothes. We heard about what animals do in Winter. We also talked about snowmen. We drew some in chalk on black sugar paper.
We made snowmen collage: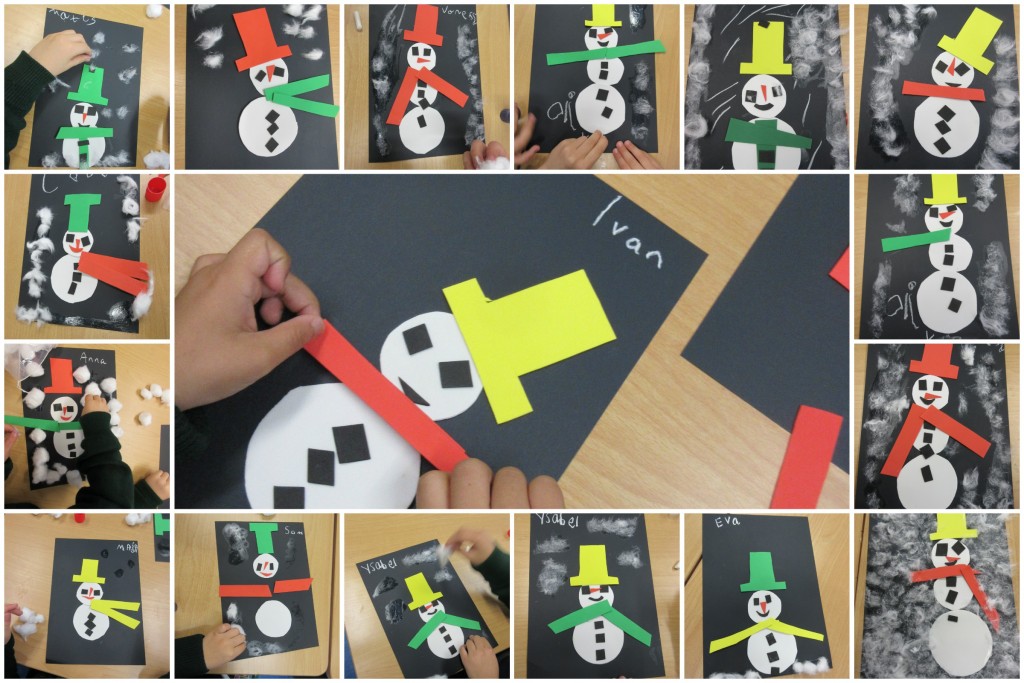 and we made snowmen out of plasticene.
We also played with finger puppets. We learned that you say: 'One snowman' but 'Two snowmen'..
As we were doing these activities we were learning vocabulary and grammar. As we went from Junior Infants, through Senior Infants and on into First Class, we did more work on grammar, particularly tenses, prepositions and plurals. You can read about all the activities we have done in EAL and Language HERE.