In EAL we have enjoyed learning about shapes

and numbers. Many of these activities developed Fine Motor Skills also.
We learned about 3D shapes. Teacher was very impressed that some students already knew the word cuboid! Though a simple activity, building blocks was one that the children really enjoyed.
We used Numicon. First we had free play. Later we made pictures. The children loved using Numicon too.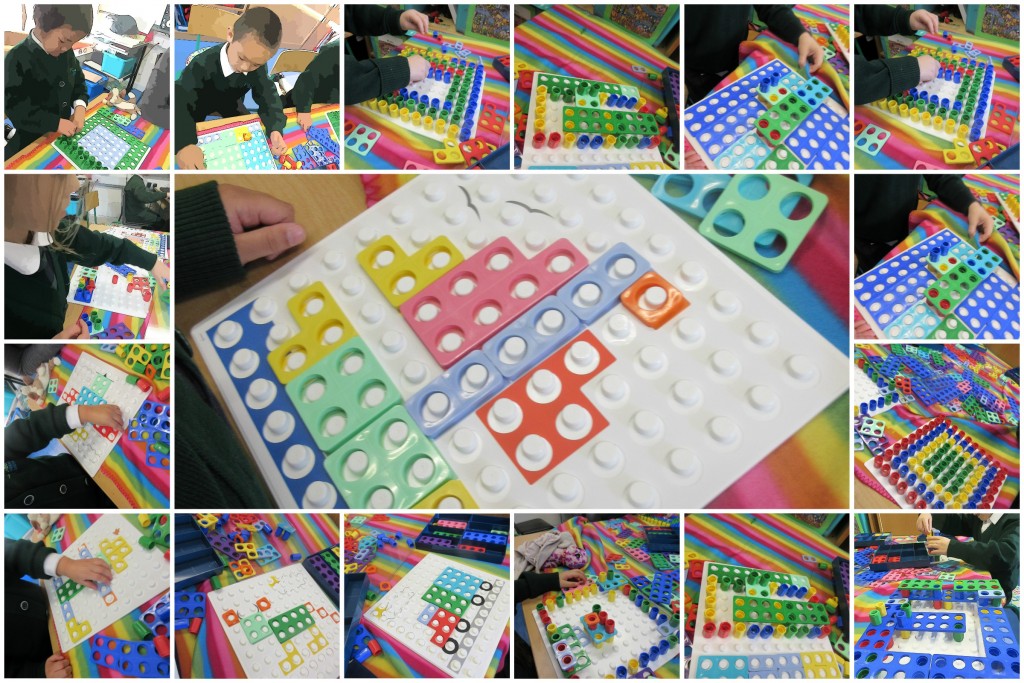 The children were learning about 'Houses and Homes' from their class teacher. We talked about houses too and made some using shapes.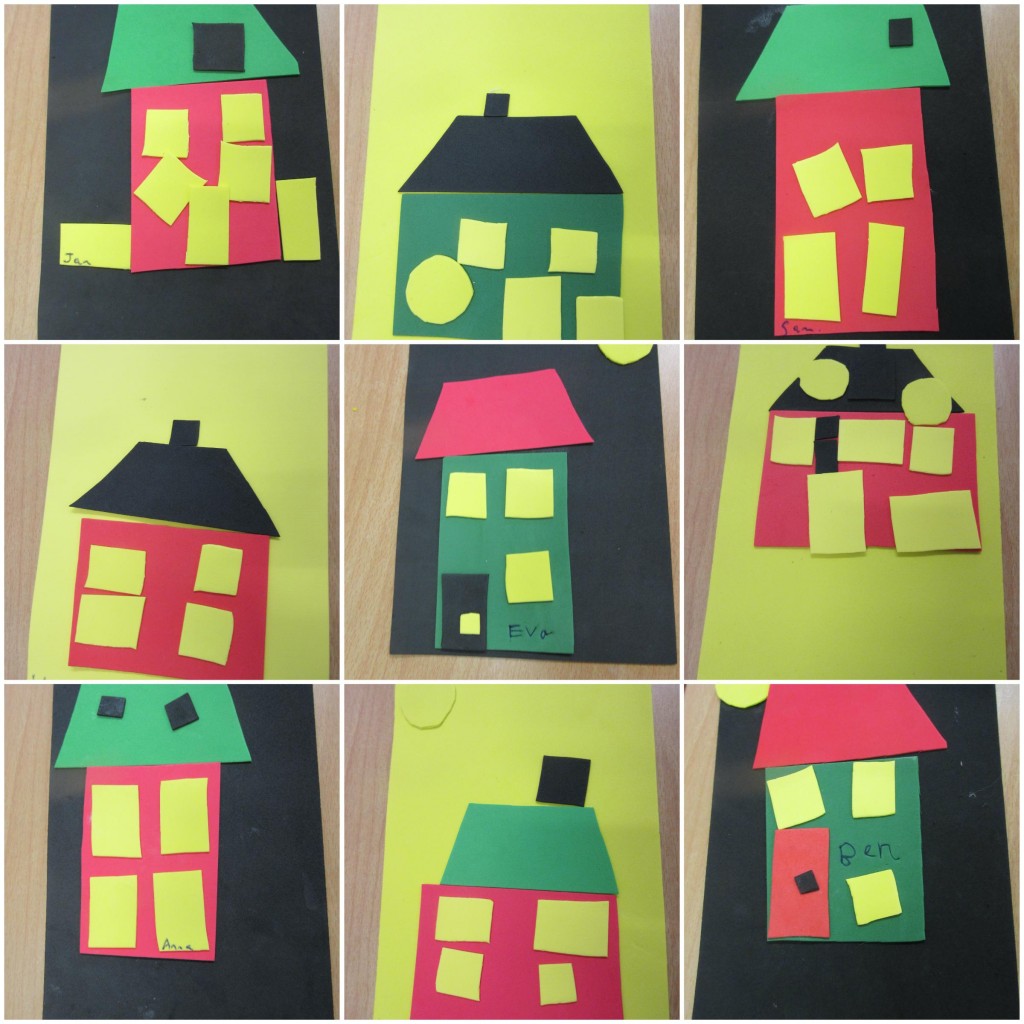 As we were doing these activities we were learning vocabulary and grammar. As we went from Junior Infants, through Senior Infants and on into First Class, we did more work on grammar, particularly tenses, 'time markers' and prepositions. You can read about all the activities we have done in EAL and Language HERE.