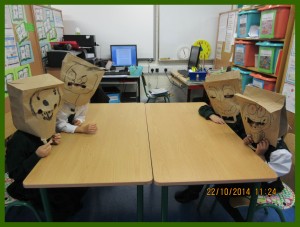 Today Teacher had some very unusual students.
They might look a little scary, but luckily they were very friendly.
Animoto has a great Halloween template for making slideshows.
They have a selection of Halloween songs too.
We hope you like this one!
We learned a lot of songs and poems about Halloween.
Click here to see them. They are A LOT OF FUN 😀