Mr Webb and Room One, Auroa School sent us a package. They asked us to take some photographs of the Pukeko, (their school mascot) around our school 🙂
The Pukeko arrived at St. Brigid's School:
The Pukeko met our mascot 'Brigid, the Biodiversity Bee'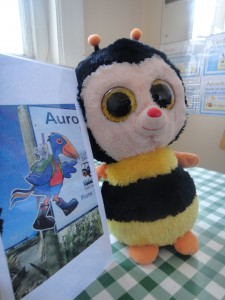 and checked out some bird houses on our grounds:
and advised the students on their mental maths 😉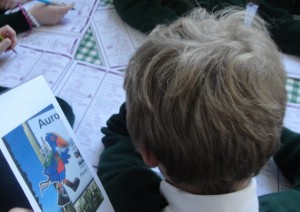 We were interested in this bird and looked it up online.
Photo Credit: Juan Parada via Compfight
Mr Webb told us that the Pukeko mascot carries the tools that the students use in school. We are wondering what they might be! This reminds us that students in New Zealand appear to get a very practical education and learn lots of useful life skills.
Thank you again Mr. Webb and Room One, Auroa School.