Thomas Edison is most famous for inventing 
the electric light.
We learned that Thomas Edison
was born in 1847 in Ohio, USA.
We thought that it was interesting
that he didn't do very well in school.
His mother taught him at home.
He set up a laboratory there.
He was inquisitive
and liked to find out how things work.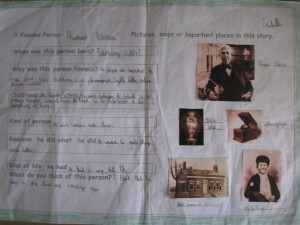 This is Isabella's project.  
You can see more project work here.