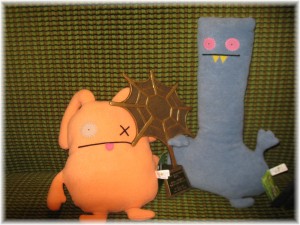 On Tuesday 5th March 2013, 
2nd Class, Room 6,
St. Brigid's NS.,
Greystones
won the award for best class blog at the
Eircom Junior Spider Awards 2013.
They were also honoured to be presented with the Grand Prix,
the overall prize for primary schools
by Coderdojo founder, James Whelton,
who himself had won a prize for Best Web Design
at the awards in 2010.
Eircom.net Press Release: Eircom Junior Spider Award 2013: Winners Announced
This is the feedback we got from the judges:
"With a diverse range of content
and media types from podcasts to polls,
this blog impressed judges on many levels.
A huge amount of work has been put in
by students to create a blog
which shows off their own work
in a very interactive way.
Readers could easily share their thoughts
and comments were frequently left on posts.
The name of the blog reflects the idea
that every child should be included
and this comes across on the blog."
Here is a link where you can find the photos from the event:
Junior Spider Award photos from the event on Flick'r
We still find it hard to believe.
Our blog is young and our students are only seven and eight.
The standard of the other entries was so high
so we had no expectation of success.
We were just so delighted to be shortlisted
and to have a day out.
That we did better than that, even now,
a few days later we find quiet unreal.
It might have been a dream
except we have seen the great photos on Flick'r
and Conor McNally's news report on News2day.
Junior Spiders link to News2Day coverage
Participating in the Eircom Junior Spider Awards
gave us a great opportunity.
It prompted us to look at our blog more carefully
and think about how it could be improved
so as to fulfill the criteria of the award,
particularly in terms of better navigation
and interacting with others beyond the class and the school.
It is a better blog as a result.
We got great ideas in terms of features and design
from the other excellent entries and
got some good advice on the day too
which will help us to get even more out of blogging.
We would like to thank all the people that helped us,
especially both 4th classes, Room 11 and 12
who visited our blog and made many comments,
our friends on Twitter, especially those involved with
William Chamberlain's ingenious concept  
#comments4kids
Follow this link to find out more
through which we met many of our friends from New Zealand 
Room 5, Melville Intermediate School, Hamilton, New Zealand,
Australia and the US.
Thank you Sue for the lovely momentoes.