On this Link to Class Blog for Y7/8 Room 5, Melville Intermediate School, Hamilton, Waikato, New Zealand
we read how
'A Mihi
is a Maori introduction or greeting,
which contains information about yourself".
We saw the students introducing themselves.
It was very interesting.
They talk about the name of their canoe,
the nearest mountain to them,
the closest river,
their meeting place,
their tribe,
their chief
and last of all their names. .
We decided to make our introductions
to these students from
Room 5 Melville Intermediate School,
because we are working with them at the moment.
They are teaching us about New Zealand
and they are learning about Ireland.
This is our podcast:
'Dia Dhaoibh (May God be with you)
to our new friends in Room 5,
Melville Intermediate School
in Hamilton
New Zealand
We liked your greeting,
your Mihi.
So we decided to send you one back
In Irish we say
'Céad míle fáilte romhat!'

This means
'A hundred thousand welcomes'
We come from Ireland
We live close to the
Little Sugar Loaf Mountain.
The Three Trout River is our nearest river
The name of our county is Wicklow
This means 'Viking Meadow'.
The Vikings were
fierce warriors
who came to Ireland
 from countries to the North 
from 795 AD
We meet in our local town Greystones
In the 1800s the sailors who had passed
our local beach would call it
'The Grey Stones'.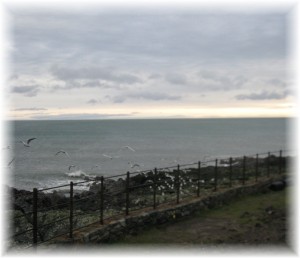 They would say
'There was a storm at the Greystones',
or
'There was good fishing at The Greystones'.
This is how our town got it's name.
The name of our school is Saint Brigid's.
She was born over fifteen hundred years ago!
But people remember her because
she was good to the poor, the sick and the old.
February 1st is her Feast Day
so we will have No Homework 😀 to celebrate.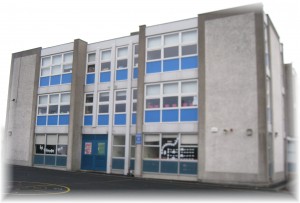 Bye for now.
Click here for the earlier post on sharing learning with Room 5, Melville School