When our friend at Junior Art Gallery posted this link on their blog…
encouraging us to do the interesting art, that is on this link in turn
2nd Class, Room 6 didn't need to be asked twice.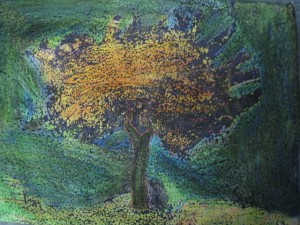 We chose to begin with
Van Gogh's 'The Mulberry Tree'
and the very different 'Gray Tree' by Mondrian
and tried to create our own versions.
The Mulberry Tree is colourful
and not surprisingly The Gray Tree is very grey.
Over the next few weeks
we will take a look at the other trees on this link:
'Lawrence Tree' by Georgia O'Keeffe,
'Forest' by Emily Carr,
'Pine Tree Screen' by Hasegawa Tohaku
and 'The Tree of Life' by Gustav Klimt.
We are working towards then, drawing
our own trees experimenting with
colour, shape, and angle as these
artists have done.
'Trees' by 2nd Class Room 6 on PhotoPeach
Many thanks to Junior Art Gallery for pointing us in the direction of this great idea.
DLTK Kids Artwork Ideas (Arbor Day)
This is the link to the 2nd part of this project 🙂
Click on 'Continue Reading' below to comment.