We are learning about nouns and naming words.
A noun is the name of anything.
Sometimes it is helpful to say
'If I can take a photograph of something, it is a noun'.
But this is not always true.
Some nouns would be hard to take pictures of.
Many of these special nouns end in -ness.
For example: happiness and sadness.
These special nouns are called 'abstract' nouns.
Love is a noun but it would be hard to take a picture of it.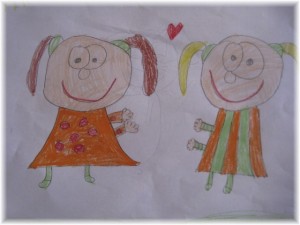 Clara drew of picture of what love means to her.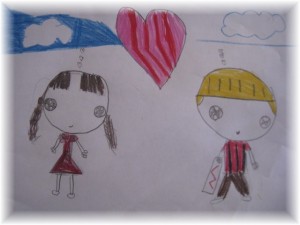 Nicole also drew one.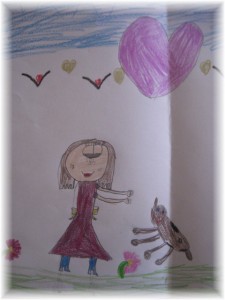 So did Niamh.
Learn a little more about nouns that you could not take a photograph of!
We gave examples of nouns we knew on this Audioboo:
These are nouns you could not take a photograph of:
Abstract Nouns – Part 2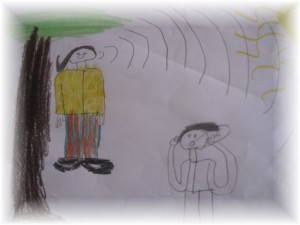 Senan drew a picture to illustrate the abstract noun 'sound'.
It would be challenging to take a photograph of a 'noise' or a 'sound'.