Recently 2nd Class, Room 6 made a podcast,
of the class singing this melodic song
by Sara Bareilles and Ingrid Michaelson!
UPDATE: 27th December 2012.
This morning Teacher received an e-mail from Audioboo
which she thought would interest 2nd class, Room 6
"Hi  Merrybeau,
Congratulations.
Your boo http://audioboo.fm/boos/1126073-2nd-class-room-6-sings-winter-song 
has had 1,000 listens and probably more by the time you read this. 
That makes us, and hopefully you, very happy.
Thanks,
The Audioboo team"
Amazing!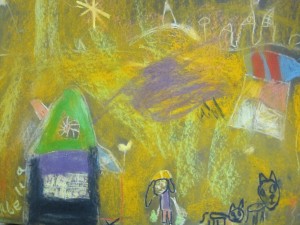 Lovely work Isabella!