Kila's 'Kind Words'
1.1 1st October : Paired Reading is entering its second week.
It may make better sense time wise if Paired Reading is done as Bedtime Reading rather than as part of homework time.
It is just important to ensure that the book is in the school bag each morning.
Please note:
An important aspect of the paired reading approach is that children choose their own books.
If the book going home is too easy, please note this on the coloured card that comes home with the reading.
If your child has chosen one of the longer books, you might read it with them over two or three nights.
Alternatively you could read every second page to them.
This will be a useful approach to adopt during the year,
particularly as the books your child brings home get longer and need more stamina for them to read.
The other second class teacher and myself will be swapping our paired book boxes half way through so that there will be new books to choose from.
If you haven't had a chance to read about the yearly plan for reading and to see where 'paired reading'
and the reading we have done to date, fits in with the scheme of things,
you might like to take a look at the following post
The Yearly Plan for Reading
1.2 Have a listen to our podcasts.
They can be found at the bottom of the right side bar.
We are only learning how to do this.
We are on a learning curve.
Check back in a couple of weeks and we should have become experts in podcasting!
1.3 Reminder: Communion meetings have concluded.
Enrolment Masses were this weekend 29th/30th.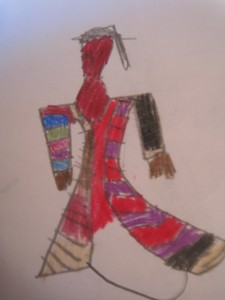 Joseph's multicoloured coat that his father Jacob gave him' by Tadhg
1.4 We played this educational game in the last week of September.
The children tell me they played it last year and they enjoy it.
However their responses are rusty.
They might enjoy practicing this at home.
It teaches them the position of numbers on the hundred square.
100 Square Game – Give A Dog A Bone
Other good maths games here
Useful maths games
1.4 Annual Open Night in St.David's 7-9 on Tuesday 2nd October. This is always an enjoyable and informative evening.
1.5 NB A change in homework for this month.
Homework is changing for this month, as follows:
1. Revising Addition/Take Away tables starting this week with adding 2/take away 2
2. Written work: Take two number facts from today's homework and change them into number problems to be solved. The children have practiced this in school and there are samples of the number problems in the children's copies.
3. Paired Reading
Click on this link to see examples of how to change number facts into problems to be solved.
You might also find this post of interest:
Follow this link to read earlier post about the importance of learning tables.
1.6 I read an interesting review of about Dyslexia Font on Seomra Ranga.com
and thought it might be of interest to some parents here.
Dyslexic Fonts
1.7 Attendance for the month of September in Room 6 was 98%.
Just nine school days were lost.
Let's try to keep this great attendance record up.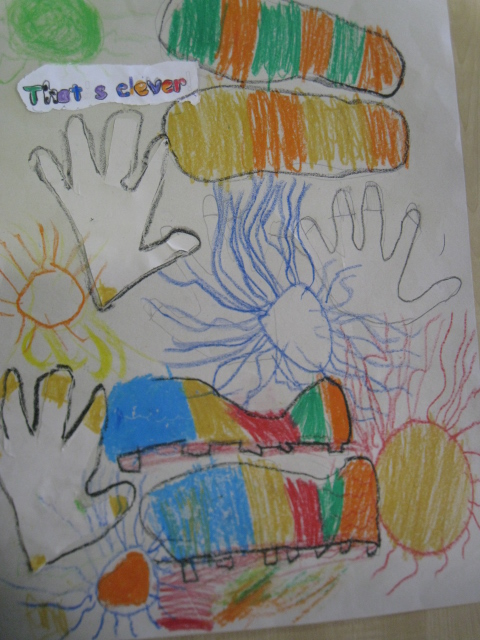 Tom's 'Kind Words'
1.9 2nd October: As I mentioned: if you think your child would like to take part in the
Kilcoole Feis
they would need to be available to attend some time over the following weekends:
for Verse Speaking: November 9th-11th.
Song singing: from Thursday 15th – 18th November.
1.10 3rd October 2012 We are preparing for our First Holy Communion.
We are learning about the Bible stories in the Old Testament.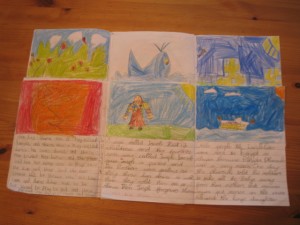 1.11 4th October 2012 Your child can vote for their favourite book
of the books we have read in class so far
on the poll on the side bar at the right hand side, underneath the bookshelf.
So far 'My Naughty Little Sister' is in the lead.
1.12 5th October 2012 Christmas Card Fundraiser.
To those of you taking part please return the completed templates by Wednesday. Thanks.
1.13  Parents Association AGM on Wednesday 10th October 2012 from 8-9.30 in school hall.
1.14 10th October 2012 The following website was developed for parents as part of the National Strategy to Improve Literacy and Numeracy. See what you think: Help My Kid Learn
You may also find this one of interest:
Resources for Parents of 1st and 2nd class from the NCCA
The short videos about maths activities seem particularly good:
Helping your child with maths in 1st and 2nd Class – videos
1.15 Friday 12th October, 2012
We have swapped our box of paired reading books with the other second class.
To my eye, the new selection seem to have more substance.
They look interesting and perhaps in general slightly more challenging to read.
1.16 Today the children played recorder and for the first time,
pitched percussion instruments: bells, boomwhackers and chime bars.
You can hear how well they got on, on three short new podcasts.
The podcasts can be found at the bottom of the side bar on the right hand side of the page.
Here is a link to the first one.
1.17 Sunday 14th October, 2012
Just in case any child forgets to bring home their homework worksheet
They are asked to turn number problems into number sentences and find the answer:
Do two a night and there are some extra at the bottom:
Monday: 1. Twelve aliens in a spaceship. Four fell out the door. How many were left?
2. Ten ducks on a pond. A fox came along and frightened away four of them. How many were left?
Tuesday: 3. Seven bats hunting for insects. Four went home to roost. How many were left?
4. Five fox cubs playing in the sun. Along came four more. How many were there then?
Wednesday: 5. Five swans on a lake. Five more flew in. How many were there then?
6. Mum carved six pumpkins. Then she carved five more. How many had she carved then?
Thursday: 7. Eight Smurfs are in a village. Five got taken by Gargamel. How many are left?
8. When Teacher was little she had a packet of ten crayons. She ate five of them. How many crayons were left?
And if you want to do extra…..
9. Eight children went to the playcentre in Zoom.
Half of them bumped their heads and went home.
How many children were left?
10. Nine fat sausages frying in a pan.
One went pop and the other went bang!
So how many fat sausages were left?
11. The Seven Dwarfs were working in the mine.
Sleepy fell asleep and Grumpy went off in a huff.
How many were left working?
The last two are trick questions:
12. If you had four apples and five oranges in one hand
and six apples and seven oranges in the other,
what would you have?
If there are ten cats in a boat and one jumps out.
How many are left?
1.18 17th October 2012
Today the boys and girls in Room 6 found this activity about data enjoyable.
Perhaps they might like to try it at home:
For reference:
From the archives: September Updates