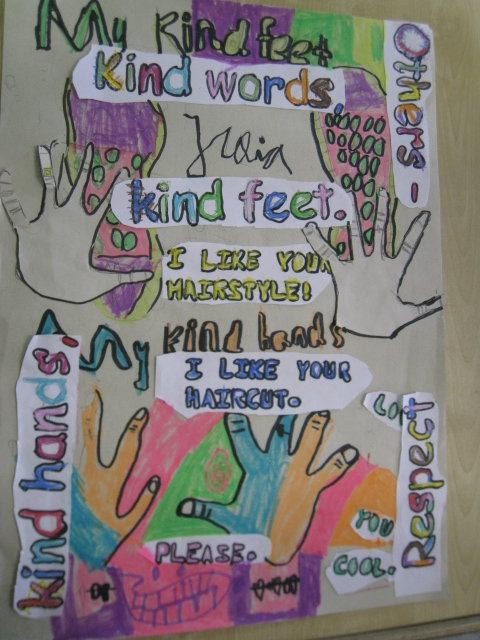 Julia's poster.
Every month the whole school reviews a school rule: 
The first school rule is
'Respect: Kind hands. Kind feet. Kind words'.
We made posters for a school wide competition:
Posters on the theme of 'Kind Words Make The World Go Round':

Try our slideshow maker at Animoto.
This week was Anti Bullying Week, Term One
We have renamed it, more positively:

'Be A Good Friend Week'.
Teacher will give out Good Buddy Awards certificates
from Seomra Ranga
Best Buddy Award from seomraranga.com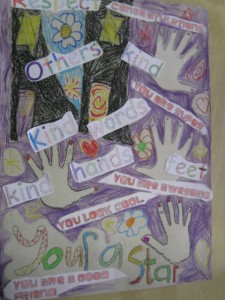 Rebecca's colourful poster.
Can you spot your masterpiece? on Photopeach. Adult supervision of children on the internet is always necessary.
Teacher found this useful website when she was preparing this theme: