We watched the Elephant March from the Disney Classic 'The Jungle Book' paying careful attention to the artwork and then we did our own jungle pictures.
This one is Sinead's: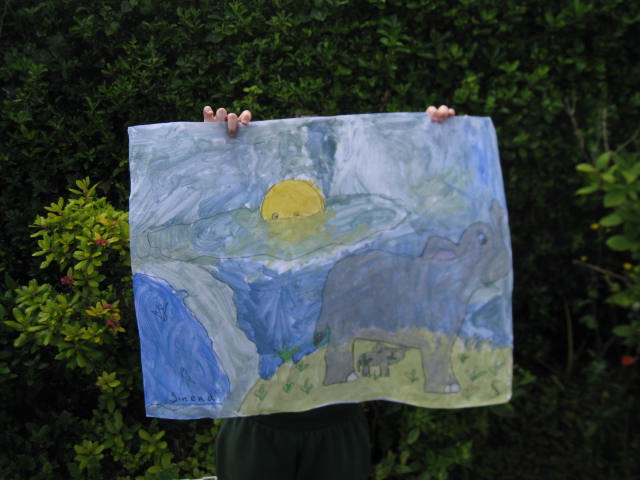 This one is Mak's: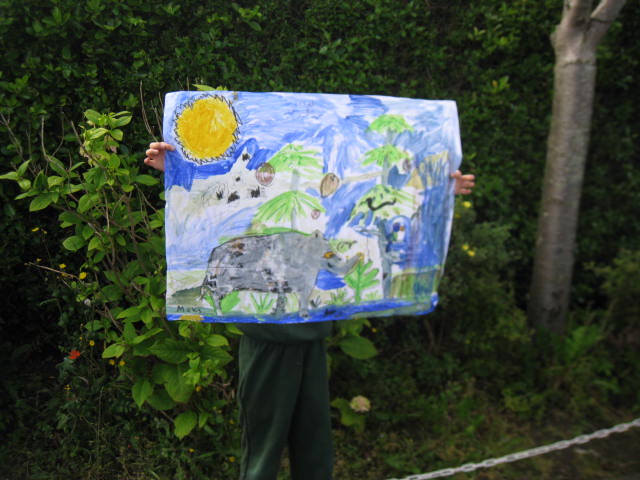 You can see all of the finished painting by clicking on this link.
Be careful … It's a jungle out there !
Remember that it is literally 'a jungle out there' on the world wide web and always remember to supervise your child's online activities 🙂

We hope you like our pictures.