Projects about the Countries We Come From.
This week we finished doing projects about the countries that we come from..
Our friend and classmaate Vagif comes from Azerbaijan.
We had never met anyone from Azerbaijan before.
This year's Eurovision Song Contest was from Azerbaijan,
so we saw what a really beautiful country it is.
Vagif is an ambassador for his country.
He is a good friend and is always kind and helpful.
Children in the class have done projects on
America,

Australia

Azerbaijan,

Canada,

France,

Hungary,

Italy,

New Zealand,

Poland,

The Philippines

Russia

Senegal,

Scotland,

and Wales.
We certainly learned a lot.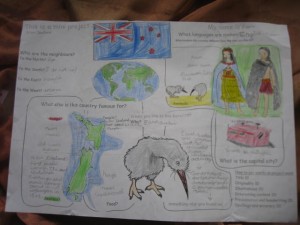 Did you know that …..
After Russia, Canada is the second largest country in the world?
and that the Rubic Cube and ball point pen were invented by Hungarians?