Teacher played us 'March Past of the Kitchen Utensils'
by the English composer Vaughan Williams (1872-1958).
We drew the march as we imagined it.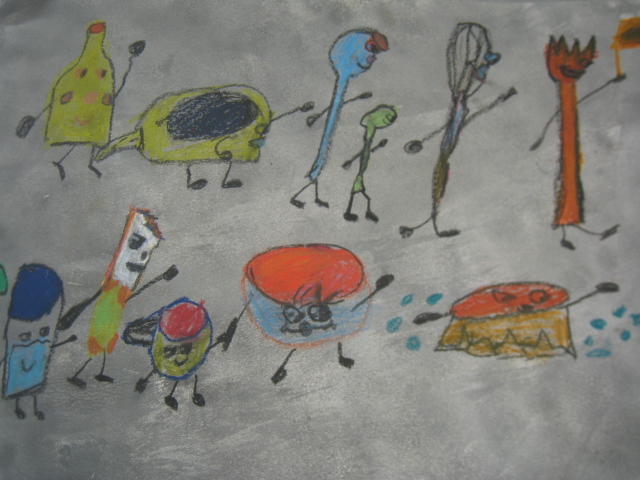 Chloe drew the kitchen utensils looking strong, marching along with determination!
Ryan explained 'The spatula is the commander!'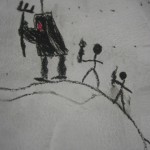 Patrick's blender was a tank 🙂

You can see the work of the children who completed their pictures here on
PHOTOPEACH AS ALWAYS 🙂 Vaughan William's piece is used as the sound
track on this slideshow.
Then we played along to the music using some kitchen utensils as percussion.
If you found this post interesting,  this exhibit
From the 'Kitchen' on Exploratorium.edu
may interest you.